Makeup that doubles as skincare
Nu Colour Bioadaptive* BB+ Skin Loving Foundation rewrites the rules of makeup. It cleverly combines the payoff and staying power of a foundation (up to 12 hours!) with the skin-nourishing benefits of a BB cream.
The hybrid formula imparts a luminous, second-skin finish – the kind that feels effortlessly invisible, just the way you like it. What makes it even better is the presence of Cacao Seed Extract. We've found this plant to have bioadaptive benefits, bolstering your skin's response to environmental stressors.
A true face-changer has arrived.

Cool undertones : underlying skin colours have a hint of pink or blue.

Suitable for all skin types, from oily skin to dry skin

Buildable coverage, apply as per your needs
How do I use it?
STEP ONE
Moisturise and prep the skin to create the perfect base.
STEP TWO
Squeeze 1-2 pumps of Nu Colour Bioadaptive* BB+ Skin Loving Foundation on your non-domiant hand.
STEP THREE
Blend it evenly into the skin using a large foundation brush like Nu Colour Foundation Brush N˚1, makeup sponge, or your fingers.
Key Ingredients: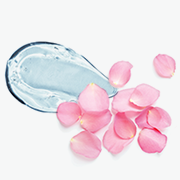 Skin-conditioning agents such as Squalane, Butylene Glycol Dicaprylate/Dicaprate, Hyaluronic Acid-Rose Ferment blend provide long-lasting hydration and temporarily diminish the appearance of fine lines and wrinkles.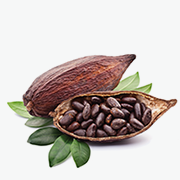 Theobroma Cacao Seed Extract is a bioadaptive ingredient that helps the skin defend itself against the damaging effects of environmental stressors—ensuring that skin health is never compromised.