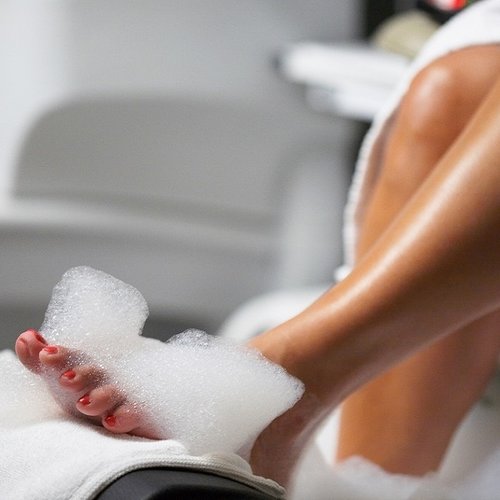 COSMETIC SPA PEDICURE
If you have no problems with your feet, but you still want to keep your feet looking well-groomed, a cosmetic Spa pedicure is for you. This is an ideal treatment for the summer months or when you go on holiday.
We are not a medical pedicure, so if you have problems with your feet or nails, the best step is to the medical Pro-Voet pedicure. We would be happy to refer you if necessary.
Do you have a lot of calluses? Please let us know in time so that we can arrange extra time. There are additional costs for this!

Epoch Sole Solution Foot Treatment is a rejuvenating foot cream for those suffering from rough, dry or cracked feet. If you have chronically dry, cracked feet and have tried all kinds of moisturisers, instead of getting better, the problem often persists
Read more
Epoch Sole Solution
Epoch Sole Solution Foot Treatment is a rejuvenating foot cream for those suffering from rough, dry or cracked feet. If you have chronically dry, cracked feet and have tried all kinds of moisturisers, instead of getting better, the problem often persists