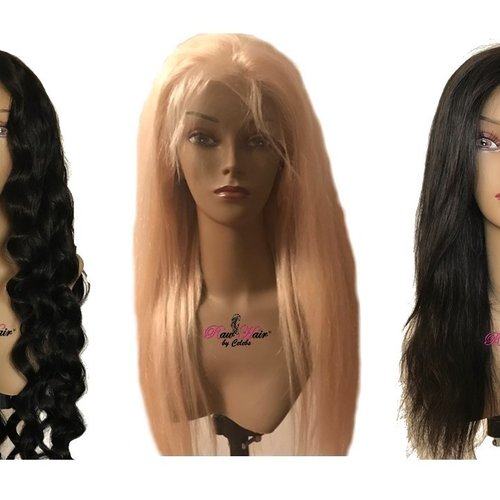 CUSTOM WIGS
Would you like to have a hand- or machine made custom wig?
Custom wigs are made especially for you based on one of our prototypes. While this does not allow for full customization of the style or design of the wig, our wig stylist will create a base adapted to your head size, with a closure or frontal + bundles you select. Our professional stylist will complete the look and your custom wig will be ready for use within 1 week and can be picked up in our salon.
Click on the booking button below to immediately book an appointment. Pay attention! You still need to order your bundles and closure or frontal from us (2 weeks delivery time, if not in stock) or bring your own.