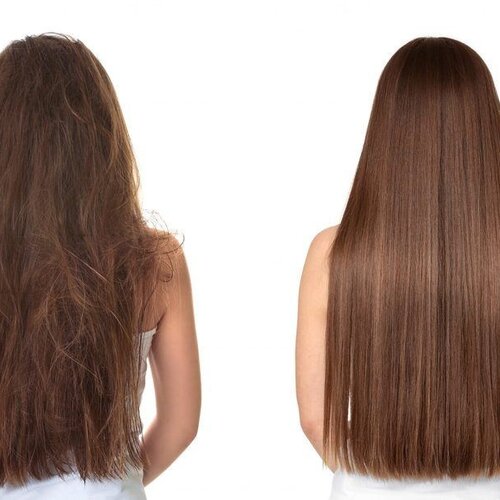 OLAPLEX TREATMENT
Olaplex repairs hair damage caused by chemical or thermal damage. Olaplex is able to detect broken sulfur bridges in your hair and repair your hair from within. An Olaplex treatment can also be used to maintain healthy hair or to prevent damage.
With this Olaplex Styling Treatment, the hair is styled at the end of the treatment with our Steampod tongs. We use a diffuser for curls.
The Steampod makes your hair frizz-free, silky soft and smooth in an instant. The effect: styled hair for weeks until it needs to be washed again or gets wet.
For frizzy and curly hair, the addition of steam is ideal.