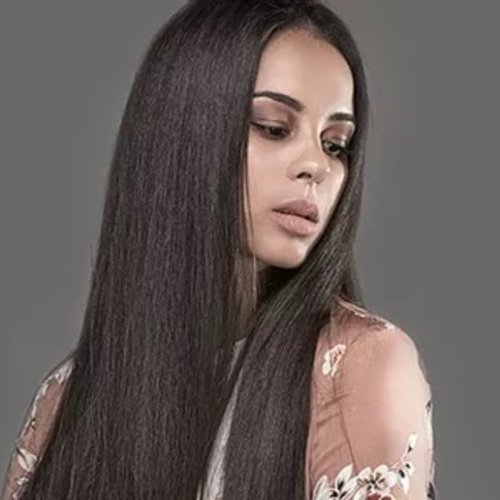 SILKPRESS TREATMENT
You are natural, proud of your curls or frizzy hair and you like to alternate with straight hair. Then try our Silkpress Treatment. This way, your hair is straightened, and is an absolute upgrade from the former 'washing and straightening'. The effect: styled hair for weeks until it needs to be washed again or gets wet.
The name Silkpress refers to how soft and silky the hair feels after the treatment. No chemical substance is needed for this. To achieve a beautiful result, a nourishing hair mask is used in addition to washing the hair to optimally moisturize the hair. This is an important step that is often skipped in traditional 'washing and tongs'. The hair is also steamed for extra hydration. Finally, the hair is straightened with tongs.
With the Silkpress you have the least damage from heat. This is due to the nourishing hair mask and the steaming of your hair during the treatment. In addition, a heat protective serum is also used. We still advise you not to do this treatment weekly, but once every two months works fine for most women.
Try our "Silkpress Vitamin Treatment" now. The results are astounding!