Beschrijving
Your busy lifestyle doesn't have to show on your skin. Nutricentials Dew All Day soothes, softens, and smooths your skin while providing all-day moisture so you can look your best no matter what stressors come your way. All while a blend of bioadaptive botanicals helps your skin increase its ability to adapt to its environment, helping it to better bounce back from life's daily stressors day in and day out.

Non-comedogenic
Suitable for all skin types

Creamy texture
Why will I love it?
Results after one single application

subjects experienced +212% immediate hydration* and +139% hydration after 12 hours*
Why should I use it?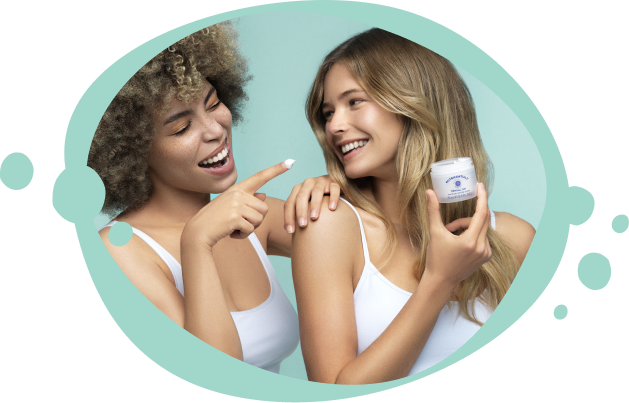 Bioadaptive botanicals help increase your skin's ability to adapt to its environment.
Provides immediate hydration and up to 24 hours of continuous moisturisation*.
Helps protect against, and increases your skin's resiliency to, the negative effects of stress, pollution, and oxidative stress.
Supports your skin's natural ability to bounce back from life's daily stressors.
Helps skin attract and capture water to keep necessary moisture*.
Smooths, softens, soothes, nourishes, and conditions skin with a creamy formula.
How should I use it?
Apply a generous amount onto clean face and neck in an upward, outward motion. Use daily, morning and night.
Key ingredients

• Bioadaptive Botanical Complex – a blend of five botanical extracts from plants that thrive in extreme climates. Includes Rhodiola rosea, maral root, Chaga mushroom, resurrection plant, and Siberian ginseng.
• Pistachio nut oil and shea butter – softens and smooths skin.
• Vitamin E and its derivative – an antioxidant that protects against oxidative stress caused by negative environmental stressors.